about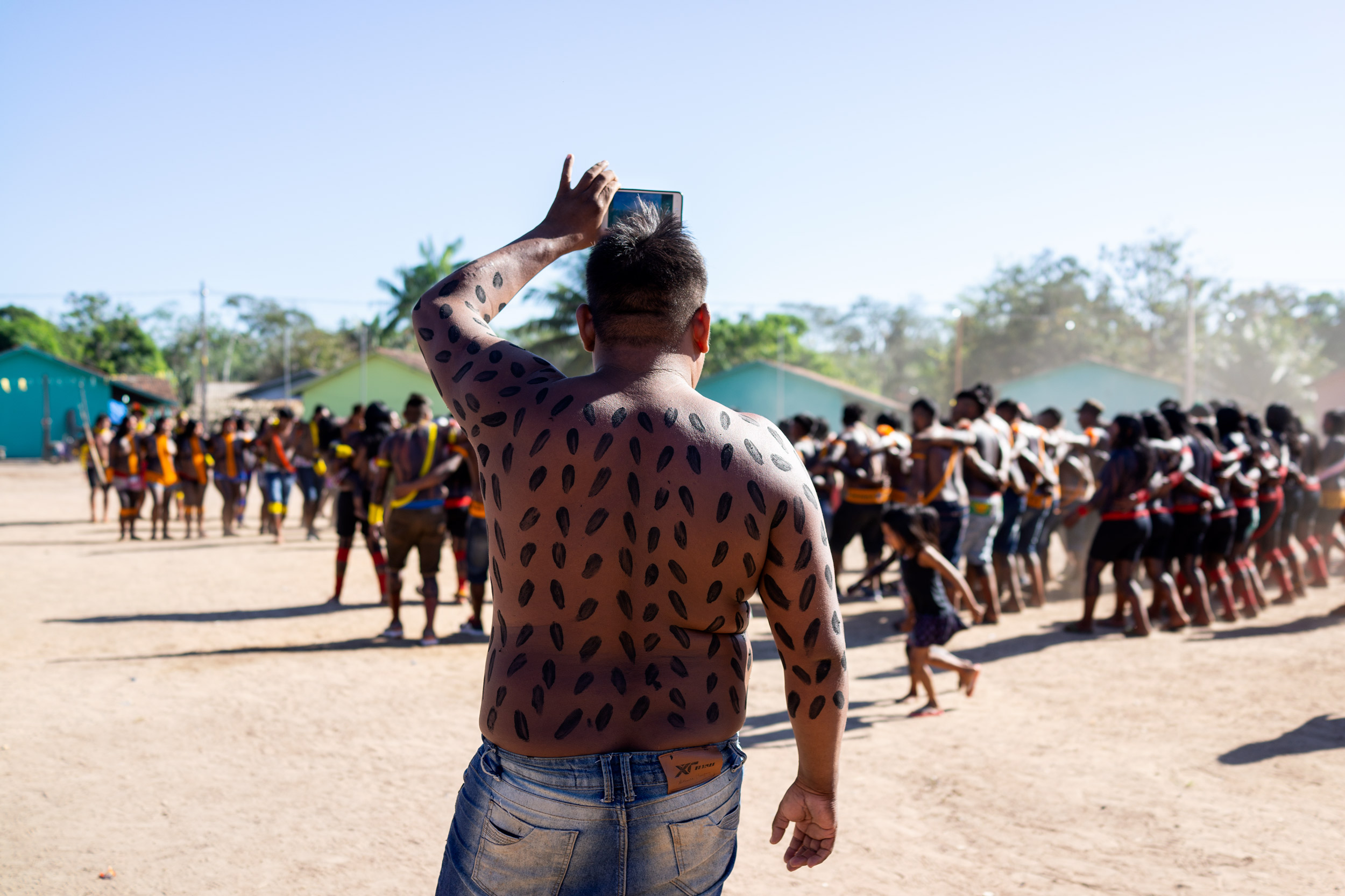 Mobile phones and the internet are our new weapons. We use them to communicate with each other and protect our territory, also to disclose our demands and our culture to the rest of the world – Telefones celulares e internet são nossas novas armas. Nós os usamos para nos comunicarmos e proteger nosso território, e também para divulgar nossas demandas e nossa cultura para o resto do mundo / Photography by Aurélien Fontanet. State of Pará, Djudjê-kô, Brazil, 2019.

We are the Xikrin of Cateté from Brazil and we live in state of Pará surrounded by many mining operations especially occupied by the multinational Vale SA who kills our natural resources like our rivers. These mining people are not interested in our life style and culture, only attracted by raw materials extracted of our land. This context encourages us to found the inhobikuwa collective and share our claims and rituals on an internet platform.
Nós somos os Xikrin do Cateté do Brasil e vivemos no estado do Pará cercada por muitas operações de mineração especialmente ocupadas pela multinacional Vale SA que mata nossos recursos naturais como os rios. Esse povo de mineração não está interessado em nosso estilo de vida e cultura, apenas atraído pelas matérias-primas de nossa terra. Esse contexto nos encoraja a fundar o coletivo e compartilhar nossas reivindicações e rituais em uma plataforma na Internet.